Equipment and Tools for hire
Click on one of the navigation links to the left or use the search box to find details of the building and construction equipment and tools that we have available for hire.
We accept Farmers Card, Q Card, EFTPOS and all major credit cards.
hire centre opening hours:
Monday - Friday : 07.30am to 5.00pm
Saturday : 07.30am - 1.00pm (open for returns at 4.30pm)
Sunday and Public Holidays : Closed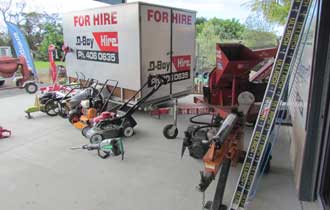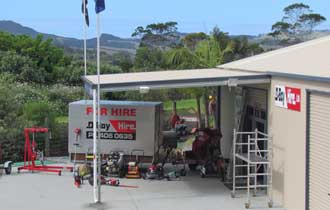 Here are just some of the products that we have available for hire:
Access and Safety Equipment
Air Compressors
Automotive equipment and trailers
Builders' equipment
Chainsaws
Cleaners
Compactors
Concrete equipment
Electric power tools
Electrical equipment
Farming equipment
Gardening equipment
Heaters and dehumidifiers
Lifting equipment
Measuring equipment
Plumbing tools
Portable toilets
Water Blasters and tanks
Welding equipment
Conditions of Hire
All hires are subject to the conditions on the hire contract. Charges are based on the time out; NOT the time used.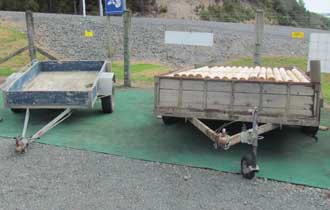 Time limits:
Minimum rate: 4 hours or overnight unless noted.
Day rate: 8 hours.
Half-day limits:
Morning: 7.30am to 12.00noon.
Afternoon: 12.30noon to 5.00pm.
Overnight: 5.00pm to 8.00am.
or any 4 hour period is a half-day hire.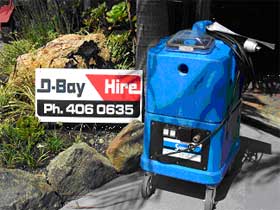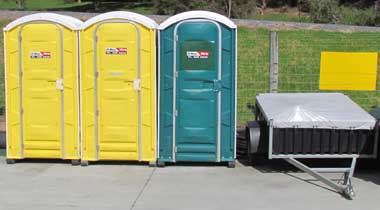 Consumables such as fuel, sandpaper and blades, etc., incur an additional charge.
Damage and breakage waiver does not cover loss or theft, damage due to negligence, misuse or mystery disappearance, etc.
Any price guide is subject to change without notice.
Delivery and collection is available and will incur an additional charge.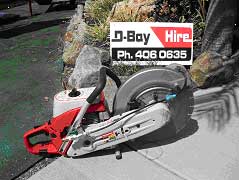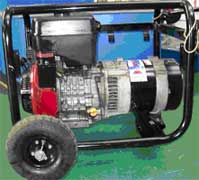 Safety Equipment
Hard hats, gloves, chaps, eye and ear protection are available with hire items at no additional charge.
Quick Hire
Up to 2 hours maximum. Available on some items at 75% of minimum hire rate if returned in a clean condition.
Long-Term Rates
A discount for long-term hire may apply as long as we are advised at the start of the hire.
All prices quoted are inclusive of GST.